Whether you are a beginner or an expert or an intermediate, designing a logo can be a little challenging and frustrating. But, having some tips handy can really help come up with an attractive logo to boost the website ranking.
Logos are really a significant aspect of the website. These designs are significant for businesses and their brands of business or personal. The logo should explain all that you do, why you do it, and how you do it. Thus, it takes more time to come up with the right one. That's a lot one little graphic has to do, right?
Don't worry if you are looking for some quick handy tips for creating the best logo of times, there are several tricks, tips, and walkthroughs to go through for a graphic design in Richmond Hill.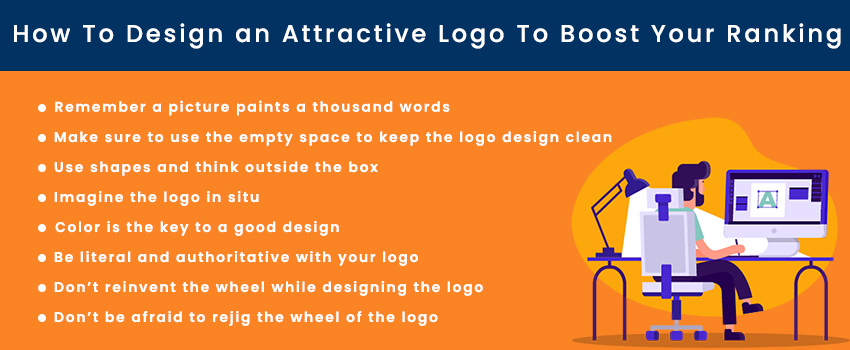 What does a good Logo have?
It should be eye-catchy
It should be attractive and timeless
It should be memorable
It works well with large and small sizes
It brings a vibe to your brand
Tips to learn for Attractive Logo Design
Remember a picture paints a thousand words
A logo is a visual representation of your brand so you should be cautious about what you design that does not need words to represent. Only simple icons can help to communicate.
Make sure to use the empty space to keep the logo design clean
Too many elements in the logo is really a bad option and the logo design should always have a clean white space to make sure that the logo looks attractive.
Use shapes and think outside the box
Play with different shapes and think outside the box to ensure that your logo is what people see and visualize but also be unique and creative.
Imagine the logo in situ
Won't you like to see how your logo looks in different objects like coffee mugs or t-shirts or stationery items.
Color is the key to a good design
Color is important. Make sure to choose the website theme colors in order to complement the business and brand.
Be literal and authoritative with your logo
Sometimes just putting the word out there is enough. So, how about you use the brand name as your logo with a little touch of color? Try that.
Don't reinvent the wheel while designing the logo
No need to sit and invent something new. For instance, your bakery can simply have a wheat strip as its logo and it will look awesome.
Don't be afraid to rejig the wheel of the logo
You can always rejig the wheel of the logo as and as you evolve. Be care free and make changes if you need to keep up with the era and the needs of the people/
Are you looking to boost website ranking in Richmond Hill with an attractive logo design? Contact the professionals at MindInventory today and get your quote. The logo design experts and the marketers here are aware of the needs of your niche.