Infographic is an excellent tool in content marketing that helps to break down information and data, which is generally not able to drive traffic. If you are struggling with content marketing practices and unable to generate little to no relevant traffic, infographics can work great for you. Infographics are visual representations of data and information that tend to remember more than just text.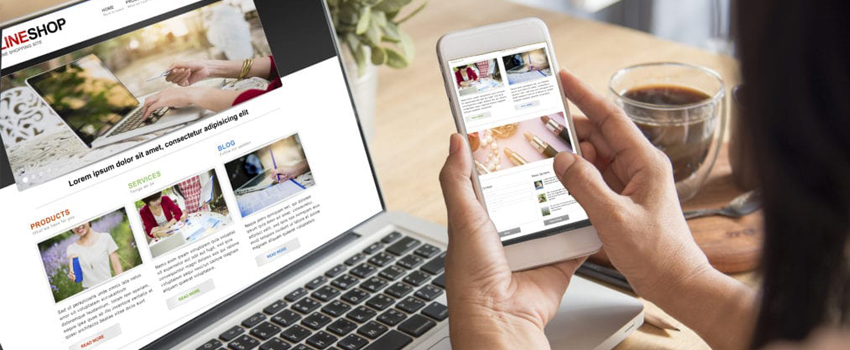 What Are Infographics?
Infographic combines the images, data and texts to give visitors a comprehensive and quick guide to a topic. Fortunately, infographics positively impacting marketing efforts to bring successful results. The use of visuals in your online marketing strategy plays a notable role.
Why Choose Infographics On Your Website?
1. Easy-To-Understand
The way infographics are presented, they are easy to scan and makes up to 90% of people to absorb the information quickly. Most of the people can't afford to ignore the infographics. By taking benefits of the topic nerves of your target audience, you can make your marketing strategy more memorable for others.
2. Infographics Impacts On SEO Strategies
Different kind of images, videos and infographics can attract the users more than the texts because it enhances the aesthetic appeal of your website and makes it easily notable. Moreover, the blend of textual and statistic information make your infographics more contender for becoming viral content. By using the infographics, you will be able to reach audience organically. In a nutshell, it will:
Improve lead conversion rate
Make your visitors spend more time on your site
Convert visitors into customers
Engage with the audience
Lower the bounce rates
Enhance brand awareness
Increase subscribers and followers
Improve search marketing results
Content goes viral easily
3. Infographics & Engagement
Nowadays, the busy life schedule of the people does not allow them to spend much time researching anything on the web. People are impatient, and most of the people look for the information that is quick to read. As a result, the infographics play a significant role in developing a better engagement with visitors. It especially turns out to be beneficial for small businesses.
4. Easily Portable & Embeddable
One of the fantastic features of infographics is its portability and inherent design that are embeddable easily. By using embed code with your uploaded infographics, you can then easily integrate that embed code into your website or blog. Thus, the embedded infographics link your site automatically.
5. Easy To Track With Analytics
Infographics can be tracked easily using the right analytics, and it can become easier if tracking is included in the embed code. Whenever your infographic is clicked, viewed, shared or get into any other activity, it is tracked and measured using analytics. Thus, you can adapt the thinking of the targeted audience and take action accordingly.
How To Create An Infographic
If you are a non-tech savvy, then consider approaching a professional graphic designer who can help you providing the right infographic solution for your website. Because, before you create an infographic, you have to conduct a keyword analysis to add in the topic. Remember, keywords are necessary to guide the directions of the infographic design.
At MindInventory, our team of the graphic designers in Richmond Hill is experienced and dedicated to providing top-notch services to all small, medium and developing business. Let us create impressive infographics for your business.